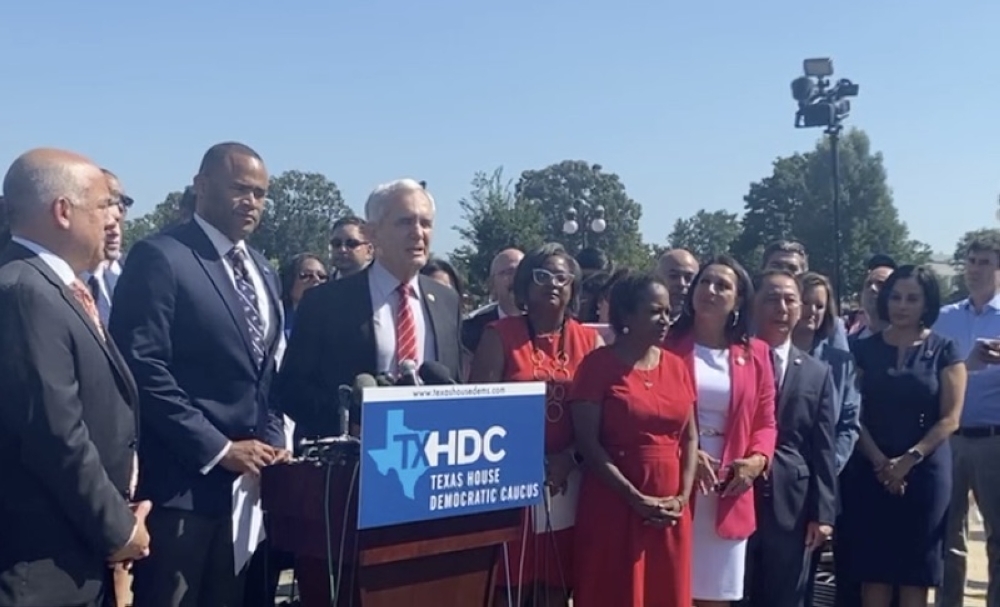 Texas Democrats held a press conference at Capitol Hill to oppose voting restriction bills proposed by Texas Republicans. (Courtesy Rep. Marc Veasey's office)
Updated, July 13 at 5:57 p.m.
With Texas House Democrats in Washington, D.C., Texas House Republicans voted to send law enforcement to find them. However, law enforcement does not have the authority to enforce such a vote because the group of Democrats are not in Texas.
"It's all theater to express to their conservative base how angry they are, they're going to call law enforcement out on us," said Rep. Celia Israel, D-Austin. "I am in Washington working my best to serve the voters that elected me. They're my boss, the governor is not my boss."
Read more at Community Impact.