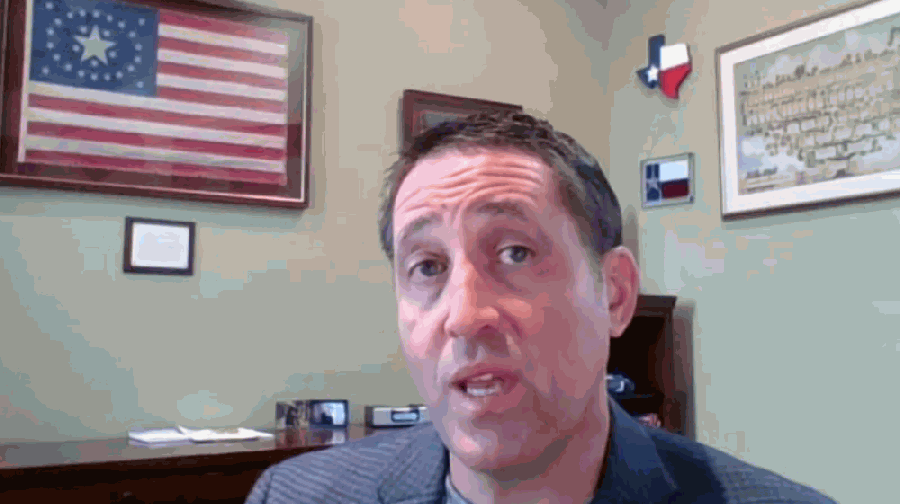 Texas Comptroller of Public Accounts Glenn Hegar shared details on the state's financial situation ahead of the 2021 legislative session during a Transportation Advocacy Group virtual event. (Screenshot via Transportation Advocacy Group)
Texas's upcoming legislative session will likely be one of the most challenging in recent years for lawmakers as they seek to address the state's expected fiscal shortfall and plan for its next budget, according to Texas Comptroller of Public Accounts Glenn Hegar. According to the comptroller's office, Hegar oversees Texas' finances and serves as the state's treasurer, tax collector, accountant and revenue estimator.
During a Sept. 10 virtual presentation through the Houston-based Transportation Advocacy Group, Hegar discussed the state's present financial situation and the uncertainty surrounding planning for the future through the ongoing coronavirus pandemic.