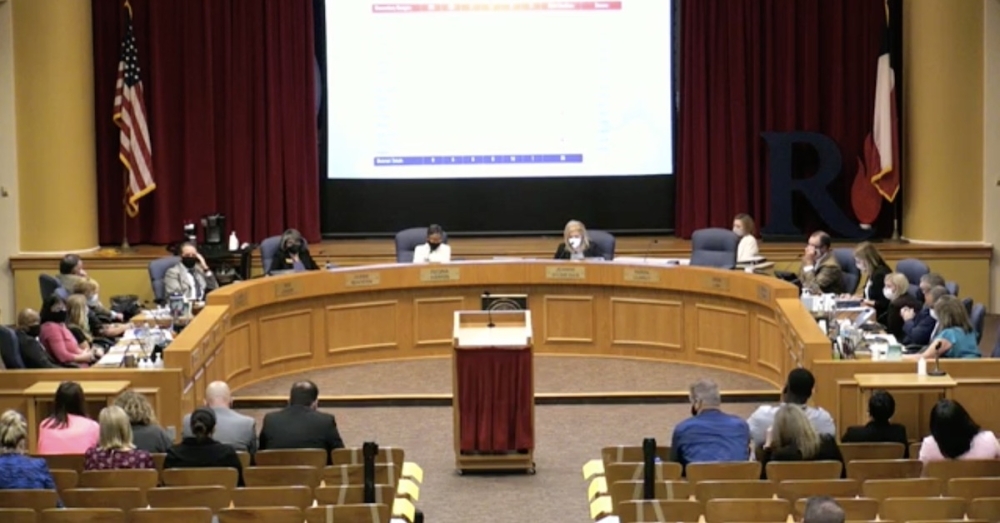 The Richardson ISD board of trustees discuss the district's request for class-size exceptions during its Oct. 4 meeting. (Screenshot courtesy Richardson ISD)
Richardson ISD has 35 classes in pre-K through fourth grade that exceed the state cap of a 22:1 student-to-teacher ratio. The district received approval from its board of trustees Oct. 4 to submit the necessary waivers to the Texas Education Agency for those sections.Assistant Superintendent Brenda Payne said the decision to exceed the state ratio cap is made at the campus level.
Read more at Community Impact.