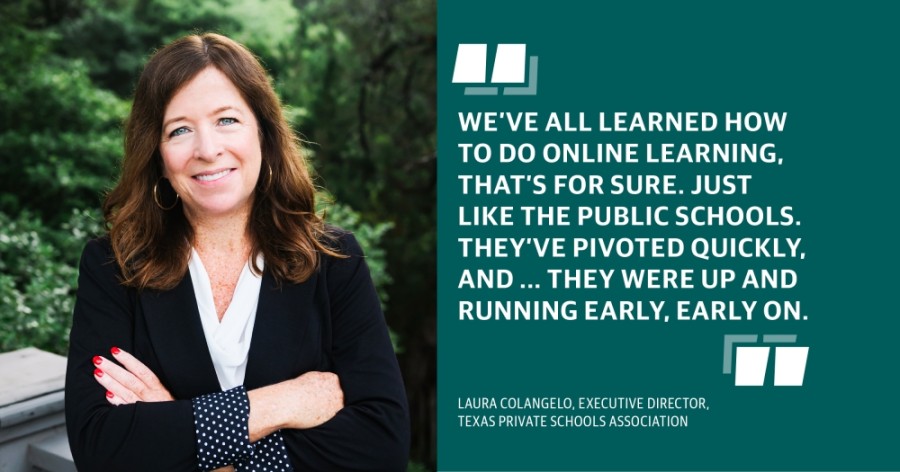 Colangelo said private schools have adapted to remote learning and other obstacles in 2020 despite lower revenue and a 9% decline in enrollment statewide. (Courtesy Laura Colangelo)
As with most other sectors of the state, Texas private schools have been forced to adapt during the coronavirus pandemic.
Laura Colangelo, executive director of the Texas Private Schools Association, said private schools statewide have made difficult decisions, including pivoting to offer remote learning options, spending millions on personal protective equipment and seeking federal assistance to make up for declining enrollment and revenue. Some have even closed their doors.
Read more at Community Impact.