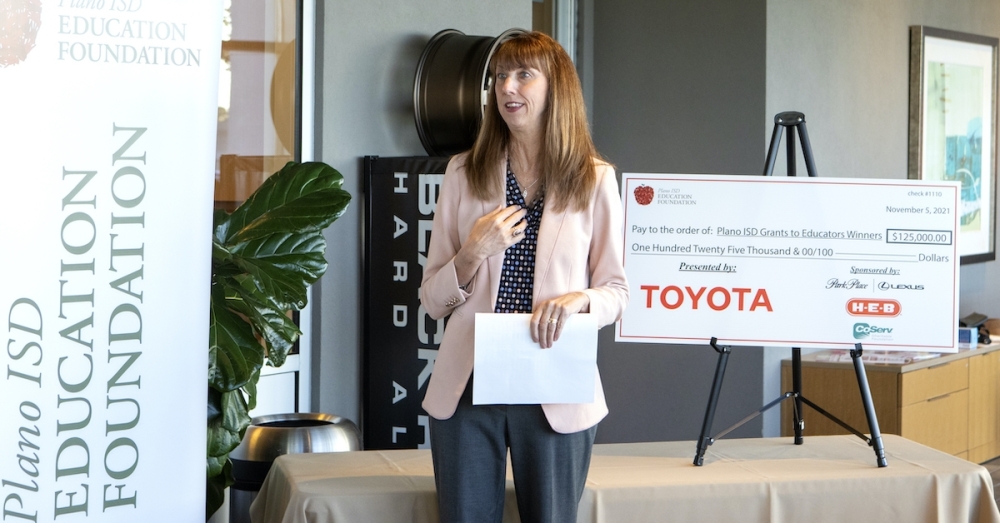 Plano ISD Superintendent Sara Bonser addresses sponsors and grant presenters prior to surprising teachers. (Courtesy Plano ISD)
The Plano ISD Education Foundation surprised 102 district teachers Nov. 5 with $125,000 in grants to help enhance instruction in schools and classrooms.Spread across 52 district schools, teachers at all grade levels received grants funded by the education foundation and business sponsors for proposed field trips, libraries, special education and more.
Read more at Community Impact.