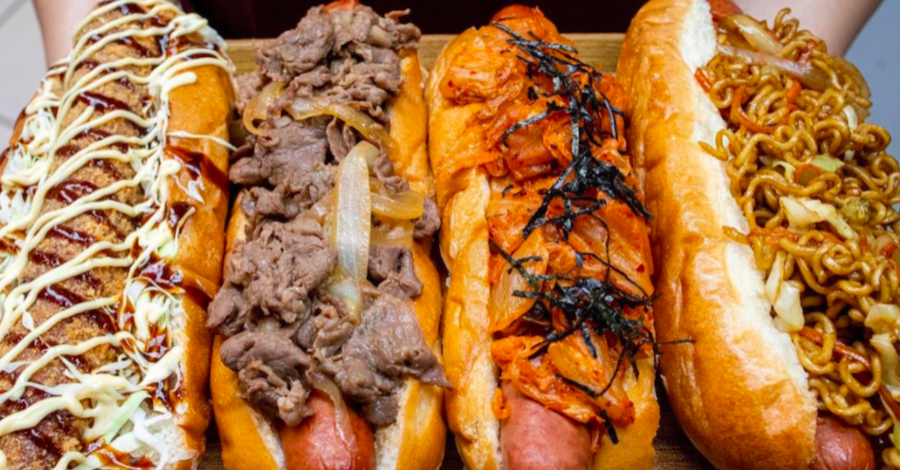 Okaeri Cafe will offer a variety of hot dogs with unique toppings. (Courtesy Okaeri Cafe)
Okaeri Cafe is slated to open by the end of January at 312 N. Greenville Ave., Ste. 100, Richardson.
Co-owner Gene Tran said the Richardson restaurant will be the first brick-and-mortar location for Okaeri Cafe, which has previously operated as a ghost kitchen and pop-up eatery.
"[Okaeri Cafe is] going to bring some comfort Japanese foods and some coffee and tea to the area," Tran said. "[The menu includes] rice sandwiches; some rice bowls; a fun hot dog menu; and also our signature is the omurice, which is a fluffy egg over fried rice and demi-glace sauce."
Tran said Okaeri Cafe will have various, imported teas from Japan, including matcha, as well as "a solid" coffee menu.
The positive response Okaeri Cafe's offerings have produced over the last couple years was enough for the eatery to move into a "more stable location" in Richardson, Tran said.
"We were open to [locating in] multiple areas—it just had to make sense for us," he said. "Then the spot we found in Richardson just kind of ticked all the boxes and it made sense to come and be here."
A phone number is not yet available. www.instagram.com/okaeri_cafe