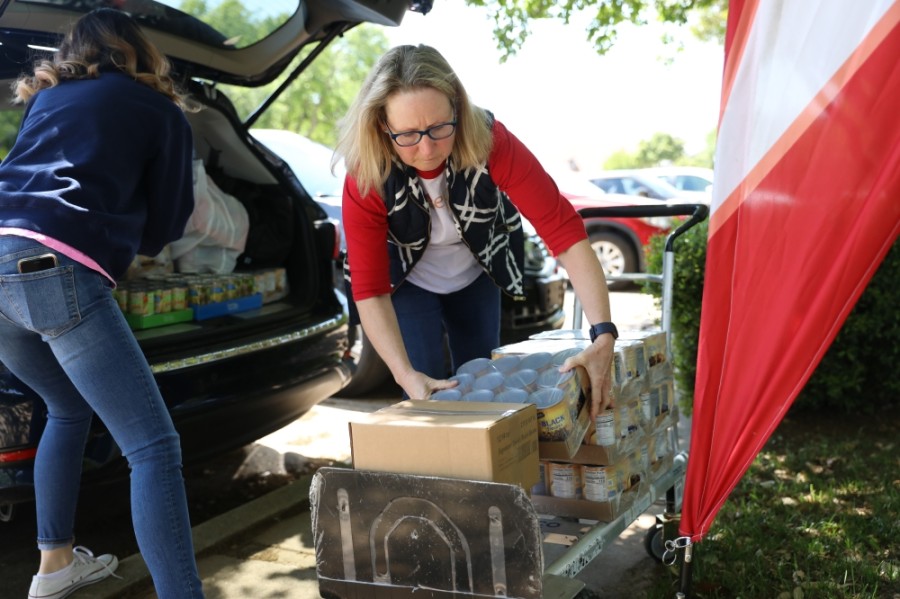 Mimi Conner (right) unloads food from her car after picking up nonperishable foods from the North Texas Food Bank and purchasing foods from Aldi, with help from volunteer Michelle Leavitt. (Liesbeth Powers/Community Impact Newspaper)
The North Texas Food Bank received a $100,000 donation from online retailer Amazon as the nonprofit continues to provide meals for residents in need.
Read more at Community Impact.