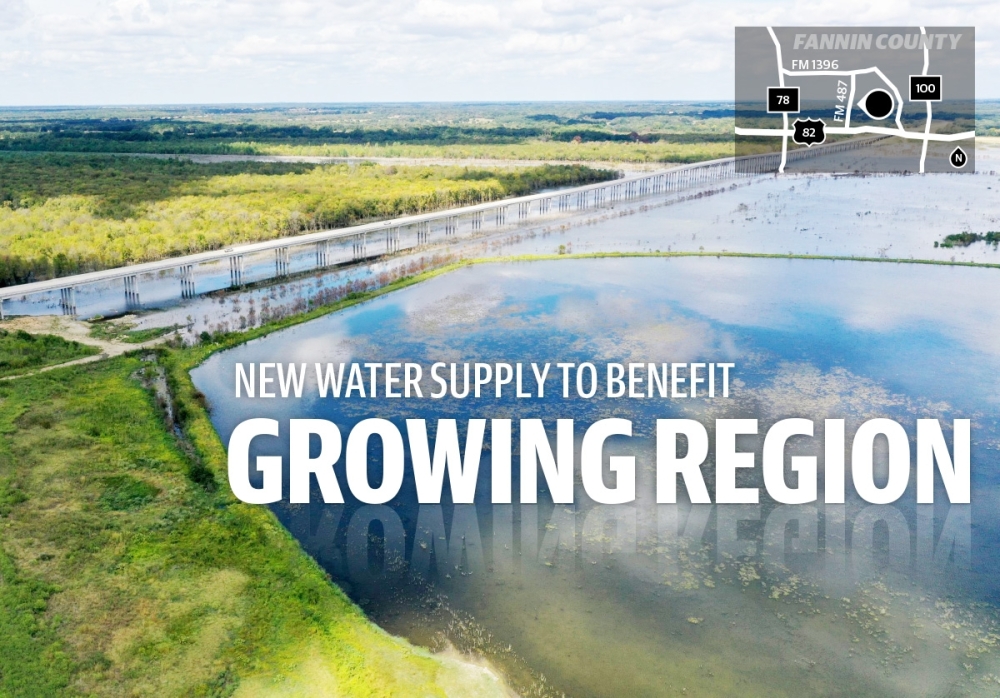 The FM 487 bridge that goes over Bois D'Arc Lake opened earlier this year. (Courtesy North Texas Municipal Water District)
Richardson officials said drought conditions over the last decade taught them and its residents not to take natural resources such as water for granted.Next year, the upcoming Bois D'Arc Lake in Fannin County will be a new source of water for the city and the North Texas Municipal Water District. However, Deputy City Manager Don Magner said it is still vital residents maximize Richardson's water resources through continued conservation efforts.
Read more at Community Impact.