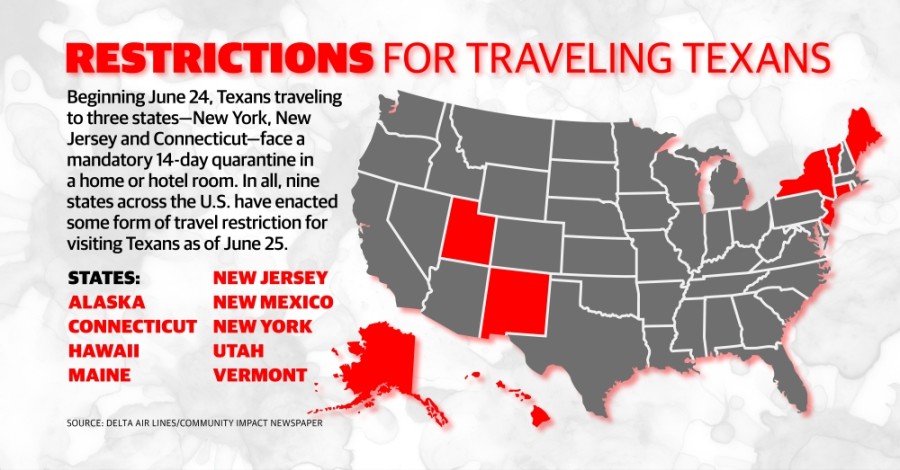 Beginning June 24, Texans traveling to three states—New York, New Jersey and Connecticut—face a mandatory 14-day quarantine in a home or hotel room.
These announcements come as Texas is experiencing record numbers of coronavirus cases and ICU admissions.
Some states have enacted travel restrictions for incoming visitors since mid-March. Texas itself at one time mandated travelers from some specific states to self-quarantine for two weeks, though Gov. Greg Abbott let those requirements expire on May 21.
Read more at Community Impact.