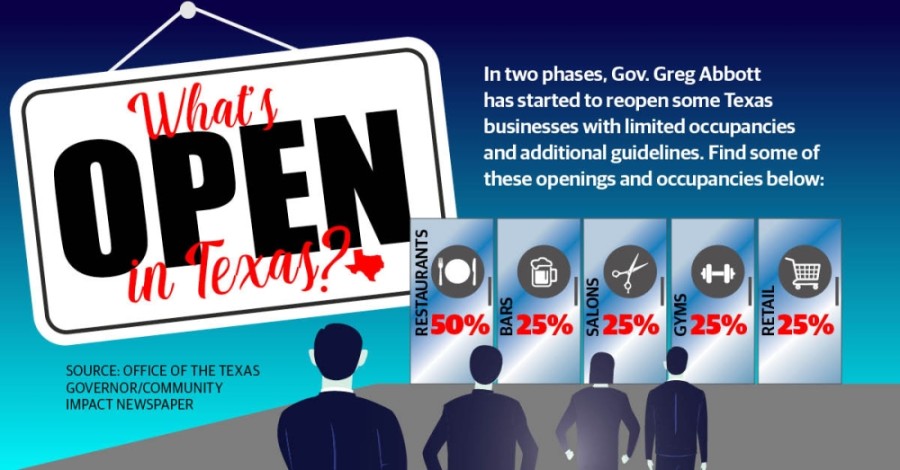 Texas openings are staggered with different opening dates and operating limits. (Designed by Kara Nordstrom/Community Impact Newspaper)
Gov. Greg Abbott released Phase 1 and Phase 2 of his plan to reopen Texas businesses with staggered opening dates, varying capacities and business-specific guidelines.
Below is a comprehensive list of business types, when they can open and how they can open.
Read more at Community Impact.