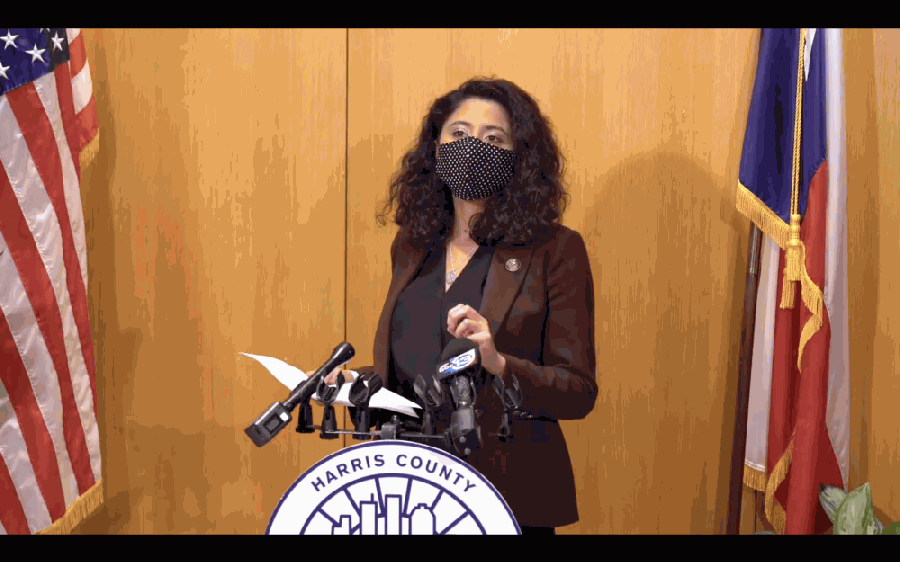 Harris County Judge Lina Hidalgo addresses the public during a Jan. 7 news conference about the first reported case in Texas of the UK COVID-19 variant. (Screenshot courtesy Office of Judge Lina Hidalgo)
Harris County Public Health is conducting contact tracing an individual who tested positive for the COVID-19 variant B.1.1.7, a form of the virus discovered in the United Kingdom in December.
Read more at Community Impact.