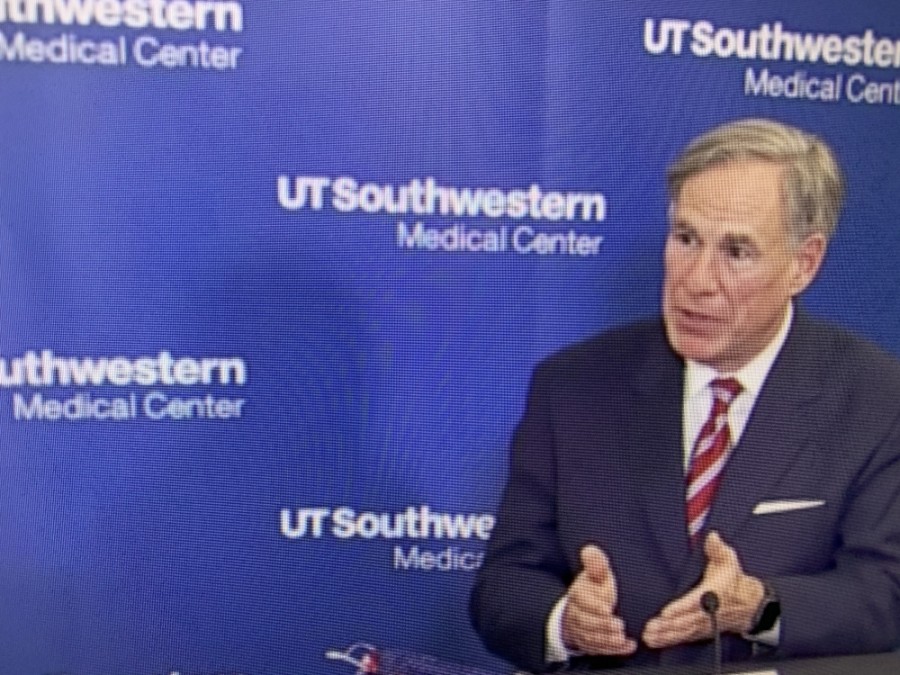 Gov. Greg Abbott was part of a press conference at UT Southwestern Medical Center. (Community Impact Newspaper)
Editor's note: The original photo was changed from one taken at an earlier press conference to a screenshot of today's press conference. Attendees did have masks and there was space between the attendees.
As Texas recoils some from its reopening plan, Gov. Greg Abbott urged the state's residents on June 28 to go back to the basics of washing hands, wearing face coverings and maintaining safe distancing to slow the spread of coronavirus.
Read more at Community Impact.