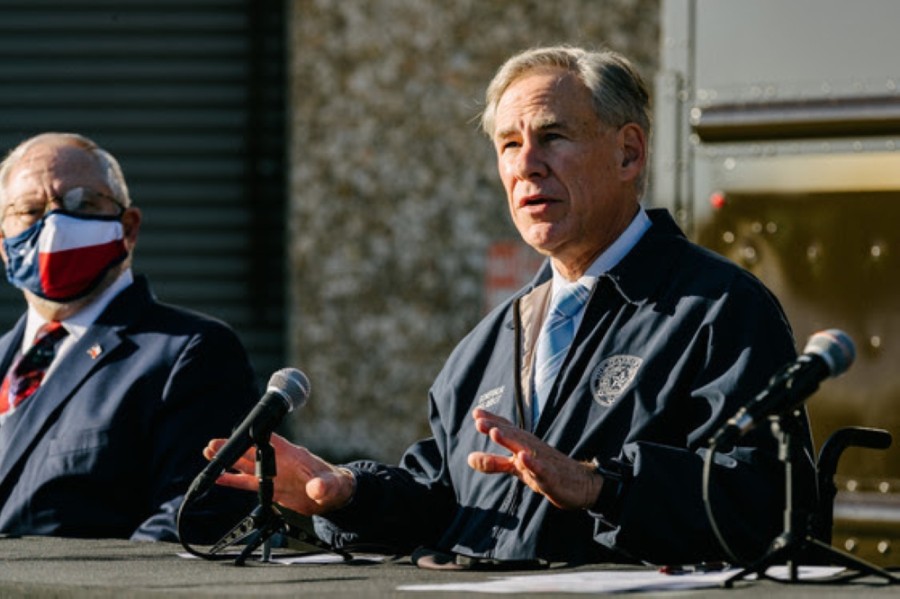 Gov. Greg Abbott held a press conference Feb. 19 updating residents on the state's response to recent winter storms. (Courtesy Office of the Governor)
Texas Gov. Greg Abbott told residents across the state to brace for the personal and financial consequences of broken water pipes and leaks over the next week, as areas across the state begin to thaw from a week of freezing temperatures and as local entities begin restoring water service to homes.
Read more at Community Impact.