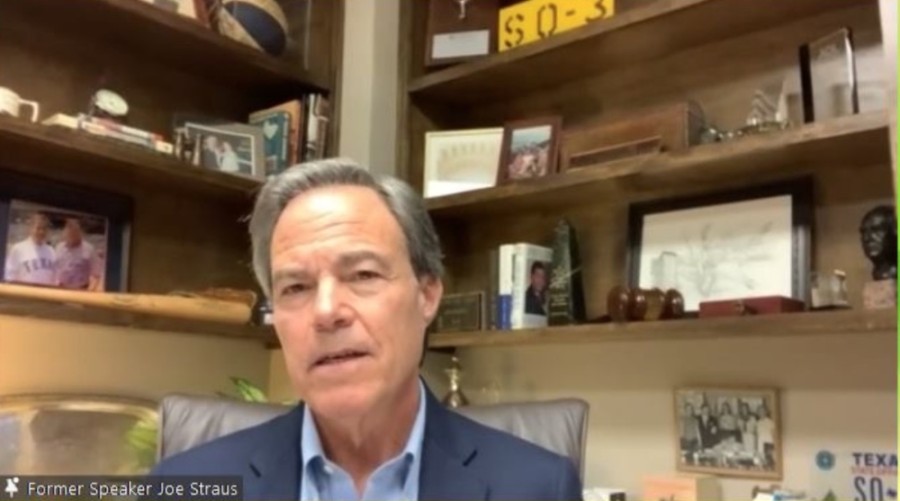 Former state Sen. Florence Shapiro moderated the discussion with former Rep. Joe Straus, who served as speaker of the Texas House of Representatives from 2009-19. (Courtesy Plano Chamber of Commerce)
At a recent Plano Chamber of Commerce event, former state lawmakers spoke about how the upcoming legislative session may unfold amid the ongoing COVID-19 pandemic.
Read more at Community Impact.