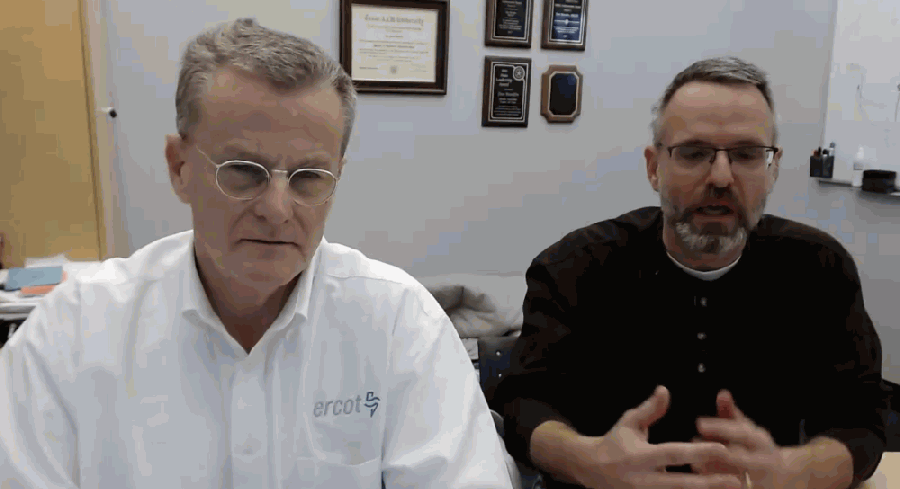 ERCOT president and chief executive Bill Magness (left) was joined by the electric grid manager's senior director of system operations Dan Woodfin on Feb. 19 for a briefing on the company's emergency operations. (Screenshot via ERCOT livestream)
In a call with members of the media early Feb. 19, officials with the Electric Reliability Council of Texas announced that the state electric grid manager had returned to normal operations after days of widespread outages caused by severe winter conditions this week.
Read more at Community Impact.