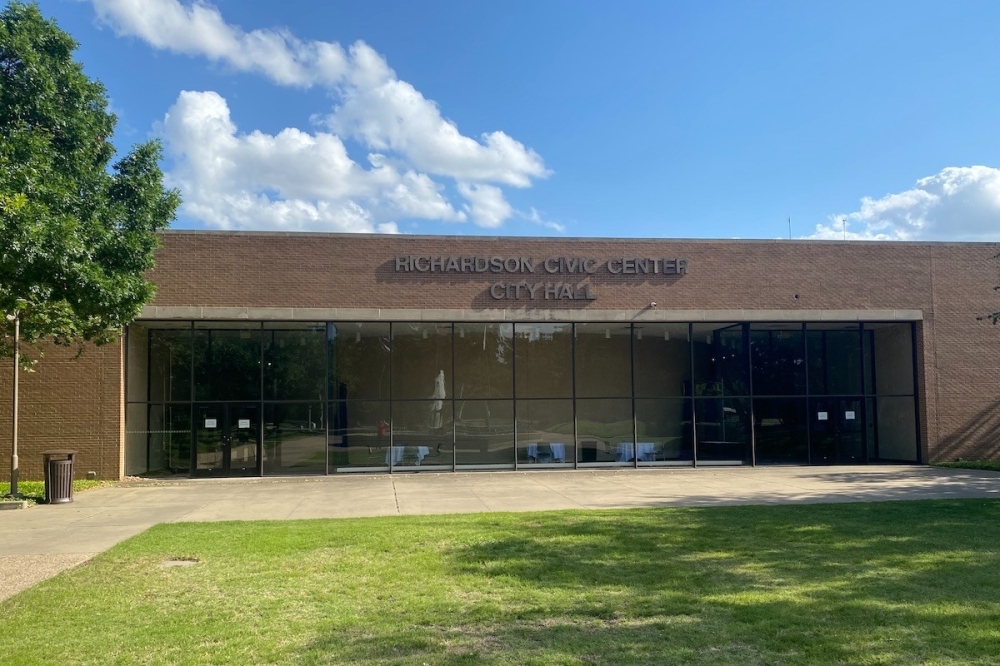 Richardson City Hall saw nearly 2,000 early voting ballots cast last week for the June 18 runoff election. (Jackson King/Community Impact Newspaper)
Early voting for the Richardson ISD runoff election is scheduled to end June 14.
The early voting period began June 6, with Dallas County residents able to vote from any of the county's 10 polling locations.
According to Dallas County voting data, 5,199 total ballots have been cast in person during the first week of early voting. In addition, 1,573 mail-in ballots have been received as of June 12.
Richardson City Hall has totaled the most in-person early voting ballots, recording 1,934 votes over the week. The Duncanville Library is second among polling locations with 1,157 in-person early votes.
Residents within Richardson ISD are voting for the District 2 seat on the district's board of trustees.
In the May 7 general election, three candidates were vying for the single-member District 2 seat: incumbent Board Member Eron Linn, Sherry Clemens and Vanessa Pacheco. According to Dallas County results, Clemens received the most votes in the election with 1,726 votes, or 41.8%, followed by Pacheco, who received 1,684 votes, or 40.8%. Linn received 721 total votes, or 17.4%. A runoff was declared since no candidate received more than 50% of the vote.
To read more about the remaining candidates, click here.
Those wishing to early vote can still participate June 13-14 from 7 a.m.-7 p.m. To find out where to vote during early voting and on election day in Dallas County, click here.