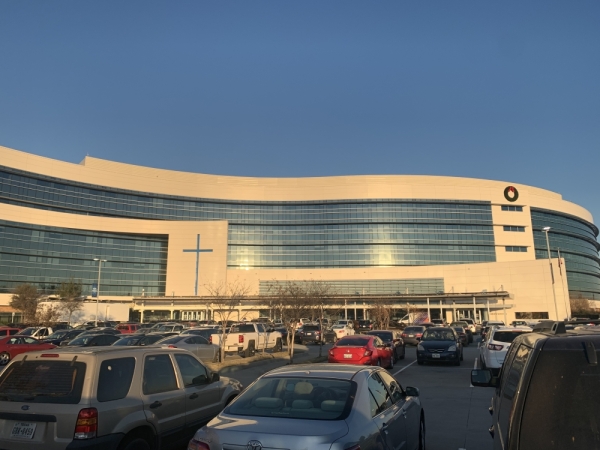 Methodist Richardson Medical Center is renovating two of its departments. (Olivia Lueckemeyer/Community Impact Newspaper)
Methodist Richardson Medical Center, located at 2831 E. President George Bush Hwy., Richardson, is renovating its radiology department to make room for a new 164-slice CT scanner, set to debut at the end of February. The new scanner will improve imaging and is a major upgrade from the medical center's current machine, a spokesperson for Methodist Richardson said. The radiology department is currently performing CT scans in a trailer in front of the hospital.
Upgrades to the gastrointestinal department will begin next month. The renovations will be carried out in two phases. The first will upgrade endoscopy rooms, while the second will add fluoroscopy technology to one endoscopy room, according to the spokesperson. Construction is expected to wrap up by the end of July, the spokesperson said.
469-204-1000. www.methodisthealthsystem.org/methodist-richardson-medical-center