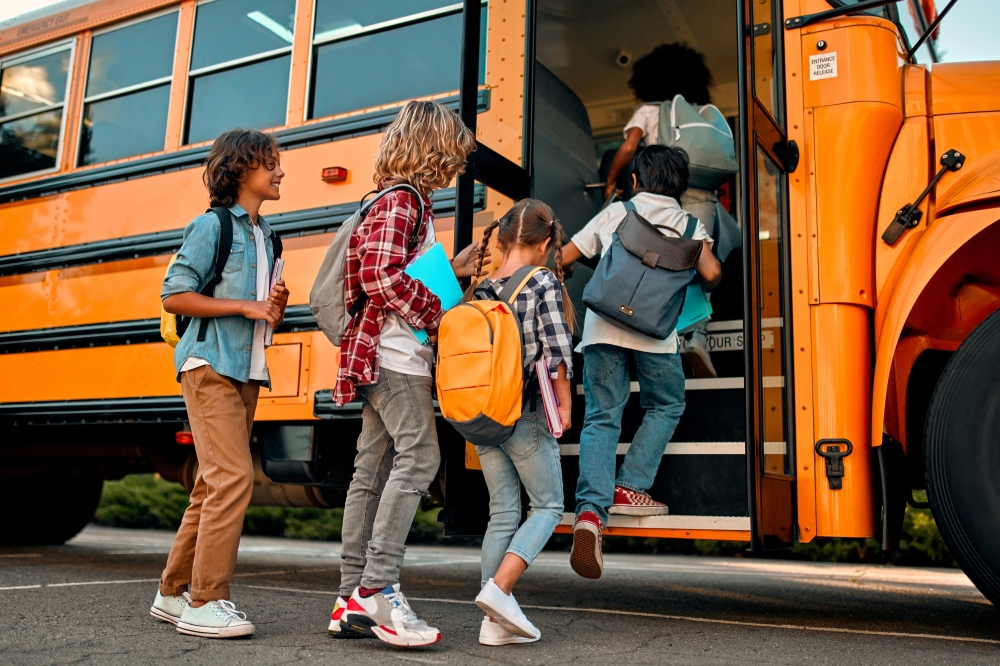 Dallas ISD's new leader is slated to be Austin ISD Superintendent Stephanie Elizalde, while Richardson ISD is accepting applications through June 28, district officials said. (Courtesy Adobe Stock)
Dallas and Richardson ISDs each expect to have a new, full-time superintendent in place for the beginning of the 2022-23 school year.
DISD's new leader is slated to be Austin ISD Superintendent Stephanie Elizalde, while RISD is accepting applications through June 28, district officials said.
RISD has been in need of a permanent superintendent since December, when its board of trustees accepted the resignation of former Superintendent Jeannie Stone. The board then named Tabitha Branum as interim superintendent for the remainder of the 2021-22 school year.
DISD Superintendent Michael Hinojosa announced in January that he planned to leave his position with the district at the conclusion of the 2021-22 school year.
Both school districts are hiring candidates at a time when there are a high number of superintendent openings across the state and nation. Kevin Brown, executive director for the Texas Association of School Administrators, said there were more than 65 superintendent vacancies throughout Texas during the 2021-22 school year.
"It's been a difficult time across the board," Brown said. "I believe we are losing some outstanding leaders."
Superintendent searches
To help fill their vacancies, DISD hired law firm Walsh Gallegos, while RISD secured the services of law firm O'Hanlon, Demerath & Castillo.
"The highest priority for the DISD board of trustees is to run a smooth and efficient process and identify the absolute best superintendent for the [district's] students and families," DISD officials said in a statement.
Eden Ramirez Jr., associate attorney with O'Hanlon, Demerath & Castillo, said bringing in assistance for superintendent searches is a necessary step for school districts across the country. He said the law firms assist multiple districts a year in hiring candidates.
"We come in and provide [districts] the tools and experience to conduct a competent search for their next leader," Ramirez said.
According to Ramirez, the search process at his firm is conducted in three steps: creating a superintendent profile, helping coordinate the application process and then assisting with interviewing candidates.
The search firm also collects input from community stakeholders, including public feedback, to assemble a superintendent profile. RISD held a series of town hall meetings in May to gather input on desirable traits to look for in its next superintendent.
Once a profile is created, the firm assists in accepting applications and scheduling interviews, Ramirez said.
During the interview process, the firm will conduct background searches and review references. Certain firms are also equipped to develop interview questions and create a rubric for grading them, organizing schedules and helping the district in naming finalists, Ramirez said.
The high number of superintendent vacancies has created a challenge in fielding the best candidates, he said. This has made the search firm's role more important in helping narrow down a superintendent profile to best fit the specific district, Ramirez said.
Dallas ISD names lone finalist
Requirements for the DISD position included experience as a campus principal, a central office senior administrator and a superintendent as well as holding a Ph.D.
After posting the job opening, the search firm and the board participated in community engagement initiatives throughout April.
"We greatly appreciate the time taken by the community to respond to the online survey and attend the input sessions and town halls," district officials said in a statement.
After she was named DISD's lone finalist, Elizalde sent a letter to her AISD staff addressing her departure on the morning of May 18, according to AISD representatives.
"It has been my honor to lead Austin ISD these past two years," Elizalde wrote. "Dallas has always held a special place in my heart, and I am not making this decision lightly."
Elizalde could not officially be offered a contract until June 8 because of a state-required 21-day review period for the position, according to DISD. If she is hired, Elizalde would become the second female superintendent in DISD's history, according to the district. Officials said Hinojosa is expected to remain with DISD until December to help with the transition.
"It's been such an honor to work alongside some of the sharpest minds and talents," Hinojosa said in a statement earlier this year.
Richardson ISD's timeline
The RISD board finalized its timeline for hiring a full-time superintendent during its May 3 meeting.
"We know this has been a long semester, and we are pleased to be at this point," board President Regina Harris said in a statement. "We anticipate interest from quality candidates and are confident that, through this process, we will be able to identify the best possible fit [for] RISD's next superintendent."
The board used community input from focus groups, surveys and town hall meetings to develop a candidate profile during its May 31 meeting.
Branum told Community Impact Newspaper in May she plans to apply for the permanent superintendent position.
"I am very passionate about this district," Branum said in January. "I don't want to go anywhere."
With the superintendent change, three members of RISD's eight-person leadership team will be new by the beginning of next school year. District 2 Trustee Eron Linn, the board's most tenured member at seven years, was defeated in his bid for re-election in May.
That leaves Harris, who was re-elected to her District 4 seat on May 7, as the only trustee who was serving prior to the COVID-19 pandemic. Rachel McGowan won the vacant District 5 seat during that election. And voters will decide between Sherry Clemens and Vanessa Pacheco in the District 2 runoff on June 14.
McGowan credited the board of trustees for having fresh and new ideas, noting she believes those are more vital than overall experience.
"I think we have good people in place and the people that we need to pick a fabulous superintendent," McGowan said.