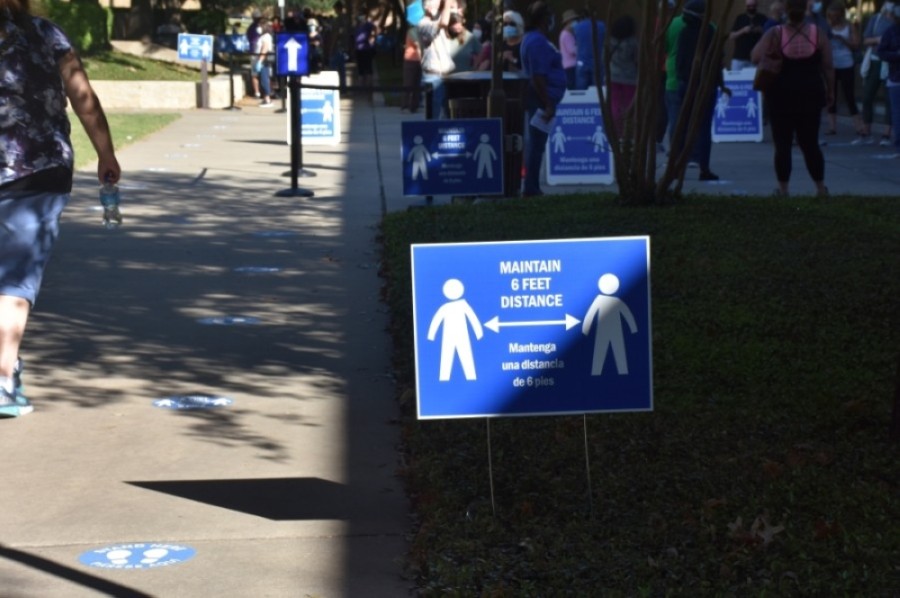 Voters are encouraged to keep a 6-foot distance from one another, causing lines to stretch farther than they typically would with the same amount of people. (Makenzie Plusnick/Community Impact Newspaper)
A surge in voter turnout has officials scrambling to administer an election that looks drastically different from those of years past.
Read more at Community Impact.