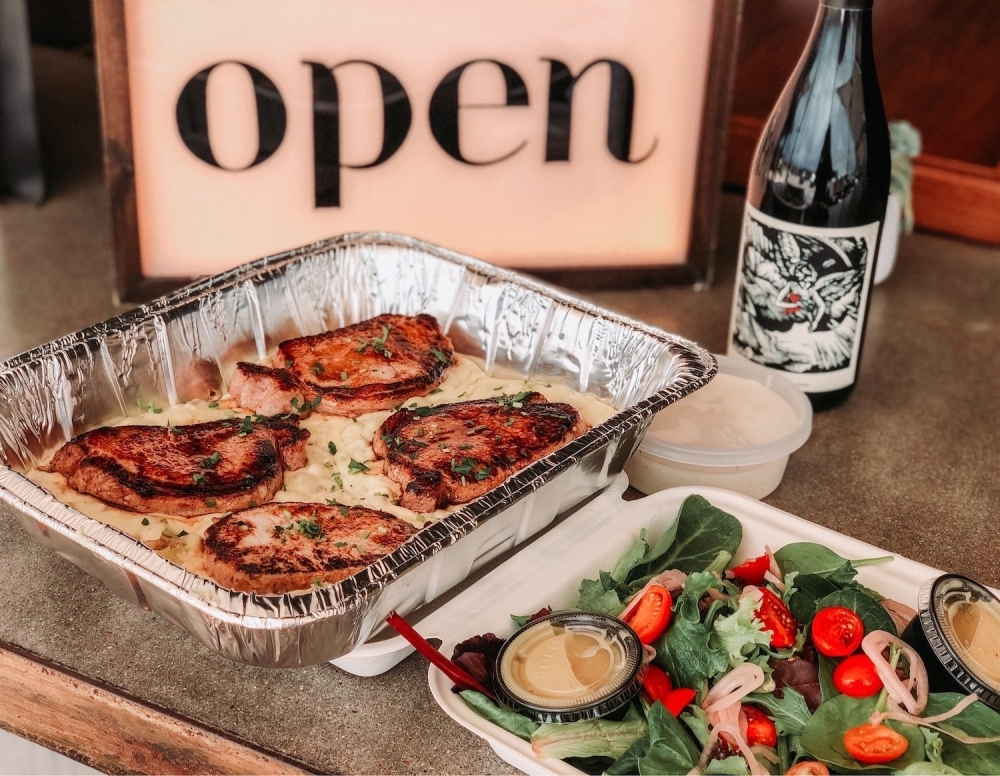 Subscribers to the 400 for 500 campaign will receive six family-style meals. (Courtesy Communion Neighborhood Cooperative)
Tim Kahle knew he had to come up with an out-of-the-box idea to keep the restaurant at Communion Neighborhood Cooperative open after Dallas County banned dine-in service last week.
According to Kahle, the restaurant saw a 25% drop in revenue since restrictions were put in place. He said he felt inspired to do something that would not only improve sales but also help those who are struggling in the community. On March 23, he launched the 400 For 500 campaign.