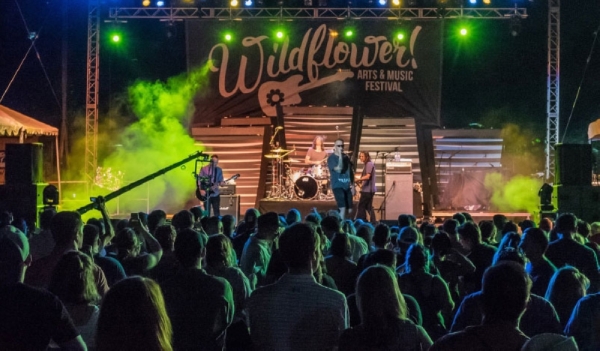 The Wildflower Festival will take place May 15-17. (Courtesy Wildflower! Arts & Music Festival)
The lineup for the 2020 Wildflower! Arts & Music Festival was announced Feb. 14.
Headlining this year's event are Joan Jett and The Blackhearts, Collective Soul, The Wailers, O'Connor Lee Band, Loverboy and Sara Evans, to name a few. David Bowie tribute band Space Oddity will perform daily inside the Eisemann Center's performance hall, according to the city's latest newsletter.
Each year, the three-day event, held at the Galatyn Park Urban Center, features over 100 local, regional and national acts performing across six stages, the newsletter said. Other highlights include a battle of the bands, a songwriter contest, an art guitar auction, a children's area, food vendors, a craft beer garden and strolling performers.
Read the article on Community Impact