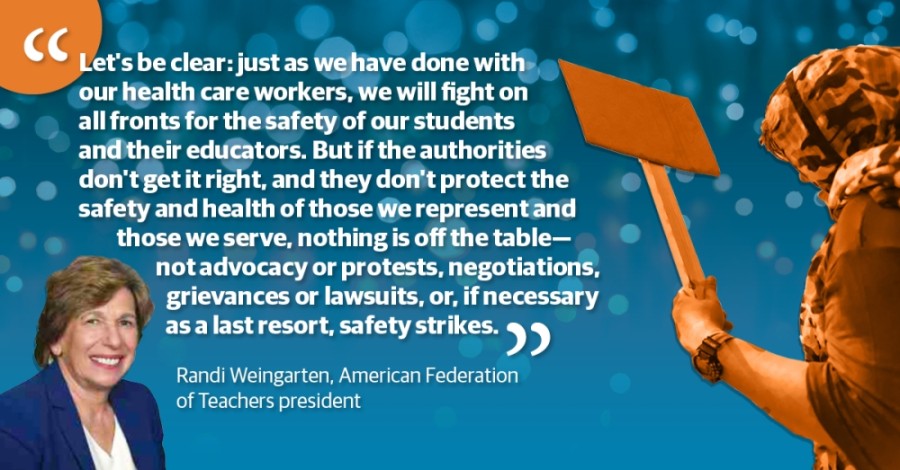 The resolution was passed by the AFT's 45-member executive council and announced by AFT President Randi Weingarten during the union's biennial convention July 28. (Graphic by Ronald Winters/Community Impact Newspaper)
The American Federation of Teachers—which represents more than 1.7 million educators nationwide—released a resolution July 28 supporting locally authorized "safety strikes" as a last resort to ensure the health and safety of students and staff as the 2020-21 school year approaches amid rising coronavirus cases.
Read more at Community Impact.